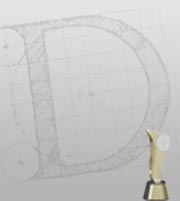 About DBM
DBM Communications, Inc. based in Towson, MD has been utilizing the creative use of technology as its crowning achievement. For each project, we create a production solution tailored to the needs of our customers through custom, targeted communications strategies.
DBM Communications, Inc. brings your creative vision to life. We work with our clients to develop the tools they need to communicate effectively in all areas of business, marketing and sales. Products and services, sales and marketing, as well as in-house communications, are critical components of business today. With DBM Communications, you will find new and innovative ways to enhance these areas of your business. To accomplish this, we strategically assess all areas of your market audience. We then design a custom production, design and communication's strategy to target that audience.

DBM Staff:
Our team of Video Producers, Artists, Programmers, Editors and Designers represents some of the best and most creative people in the industry. As a DBM client, you will soon come to appreciate the knowledge and experience of our professionals. Our experienced professionals will strive to serve you beyond your expectations.